Big or small,
we move it all!


Providing Moving Services to Northern VA & DC since 2009 About Barry's Best Movers
Founded in October 2009 by owner Chris Barry, a native of Northern Virginia. Chris had been running the company as a side business since 2009 and when he was laid off from his full-time job in that tough economic year. He took his business on full time and he has never looked back. "We're not literally one guy with one truck any more"; over the years, Chris Barry has assembled a team of experienced movers, all with a minimum of several years' moving experience. They are honest, punctual and hard working, and for the security of our customers, all employees are fully bonded.
Big or small, we move it all.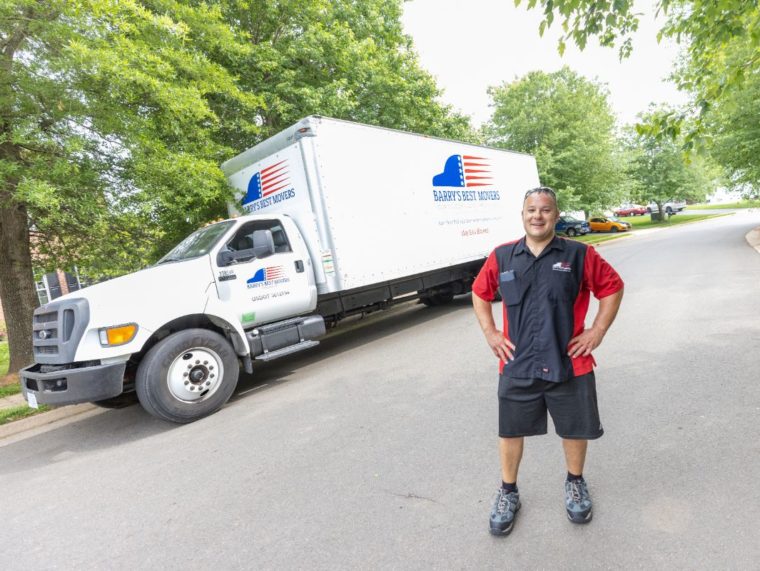 What People Think About Us
Hired chris and his crew to move me after my divorce was final. He was very professional leading up to the day of the move though he could not physically be at my move his crew arrived on time and packed up my belongings and transported them to my storage unit in no time. I will definitely be using 1G1T1T again. I was completely satisfied with the level of service that was provide
Chris and his team moved a 3 generation family piano from Alexandria to Leesburg. They were super careful and professional. They even fully wrapped the piano in protective materials at no extra cost. "I highly recommend 1guy1truck1trailer if you need ANYTHING moved".  Thank you guys so much!! You are awesome!!
Chris was recommended by a friend. I needed to move my washer and dryer. He did it quickly and inexpensively. I will definitely use him again.
I needed help moving some large furniture items at the last minute.  I reached out to Chris and he got back to me right away.  It was the end of the month and he was pretty booked up but offered to work me in and gave a really competitive price.  When his moving crew showed up, they were friendly, efficient, and wrapped/padded everything really carefully.  When the items arrived on the other end, they were in great shape.  Would highly recommend.  Thank you, Chris!
Chris is the man when it comes to moving.  His prices are fair, his work ethic is top notch, his guys are well trained.  They took great care protecting and moving my furniture for my house.  I've also had him move my business.  No doubt about it I will and have recommended them to anyone.  Don't hesitate to use 10/10
Today Chris just moved me for the sixth time in six years. I don't know what that says about my personal life or whatever but Chris and his team have been absolute professionals each and every time. They are fast, careful, and their prices are very fair. You can't go wrong with these guys.
I couldn't be happier with Chris and his crew! They were prompt, fast, reasonable and respected my property. A truly excellent mover who I wouldn't hesitate to hire again. If you need a guy (or several) give Chris a call; he's worth every penny spent!
These guys are great! They arrived on time, moved my super heavy stuff and didnt make a mess or scratch a thing. Used them several times, and wont think twice to use again.
I would definitely recommend these guys, Chris was great. I had to move out of my bedroom in Arlington in to a house in DC and Chris was very fast and efficient. The whole process was smooth and pain free. I will definitely use him again.
If you are on the fence let this help make the decision. I had a giant sectional i needed moved into a small condo and these guys tried 6 different ways and had to remove doors and light fixtures to get it inside and somehow got it inside when there was no way it should have fit!!! I would hire them in an instant.
Ready to Talk About a Moving Project?